Beautiful Exotic Birds
Friendly Pets takes great pride in raising most of our birds by hand right here in our Greensboro store. With every bird purchased, you will receive a FREE Pet Lovers Club membership. This will entitle you to valuable discounts on your pet supplies in the future.
All of our birds are carefully screened before we put them out for you to see.
Also, all of our birds are accompanied by a written health warranty.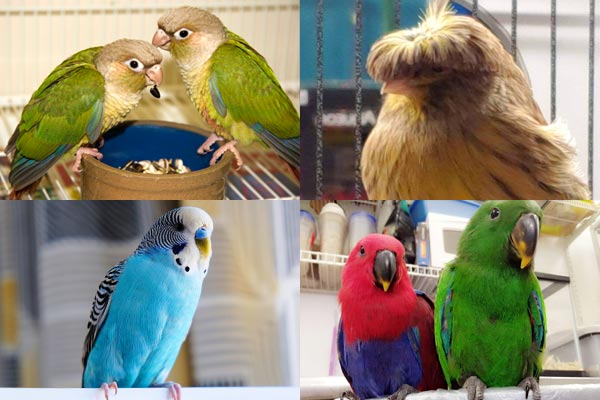 Birds We Often Have Available
Cockatiels
Green Cheek Conures
Sun Conures
Standard Lovebirds
Variety Parakeets
Quaker Parrots
Birds We Occasionally Have Available
Eclectus Parrots (Female Red)
Eclectus Parrots (Male Green)
Congo African Grey Parrots
Kakarikis Parrots
Indian Ringnecks
Hahn's Macaws
Please visit Friendly Pets at Friendly Center in Greensboro to discover all the wonderful birds we currently have in stock, or call for more information.
336-294-8101